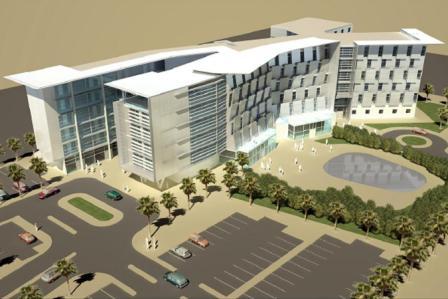 Cristal Hotels & Resorts also announced the establishment of its subsidiary Cristal KSA, in affiliation with a local partner, to serve the large and fast growing Saudi Arabian market. Cristal KSA will be managing the Cristal Amaken Hotel, which is expected to open in 2014 in the second Industrial City, Riyadh; Cristal Himmah Hotel, which is set to open in 2015 in Dammam; and Cristal Siyaha Hotel, which is due to open early 2013 in Riyadh.
The new hotels will collectively supply more than 600 hotel rooms in KSA's hospitality market. Cristal Amaken Hotel is owned by Amaken for Tourism Company and will have 270 keys; Cristal Himmah Hotel, owned by Dar Al Himmah Company, will have 190 keys; and the Siyaha for Tourism Company-owned Cristal Siyaha Hotel, located in the Olay business district on King Fahd Road, will have 150 keys. All three hotels will also feature a complete range of business and hospitality amenities, including F&B outlets, meeting rooms and health clubs.
"Saudi Arabia has been a very important growth destination for Cristal Hotels & Resorts and the new management agreements for the three hotels will certainly drive forward our expansion initiatives in KSA," commented president, Cristal Hotels & Resorts, Peter Blackburn.
"The demand for hospitality amenities in Saudi Arabia continues to surge and we are therefore thrilled to deliver more than 600 hotel rooms within the next two years through joint efforts with our local partner, complementing the robust market growth while establishing our own unique brand of hospitality in key destinations in KSA.
"Moreover, the successful launch of Cristal Amaken Hotel, Cristal Himmah Hotel and Cristal Siyaha Hotel will also further boost our ongoing expansion programme across key markets in the Middle East."